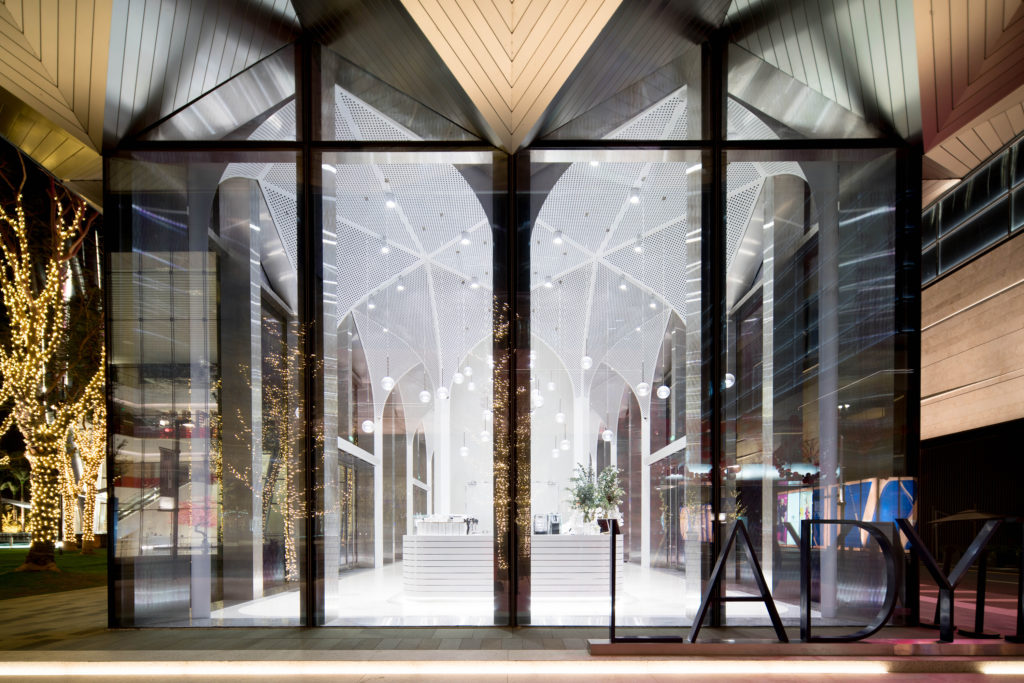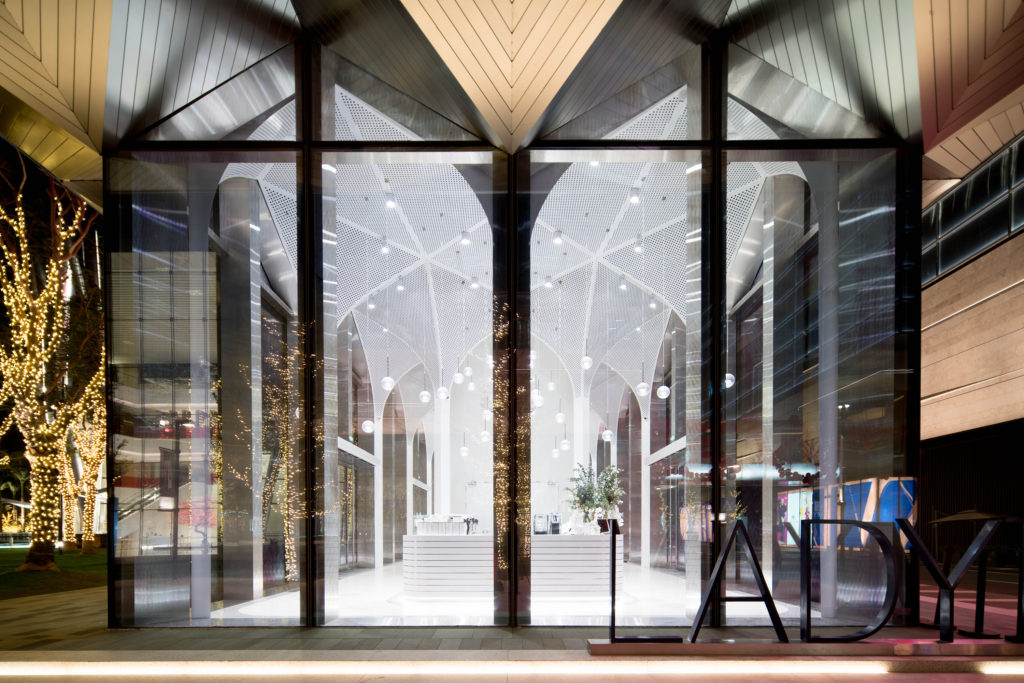 LADY M – SHENZHEN, MIXC  深圳华润总部店
Date: 2018
Type: Cake Store
Site: Shenzhen Bay Mixc, Shenzhen, China
Status: Completed
Occupying its own, standalone building in the heart of the brand new Shenzhen Bay MixC complex, Lady M's newest Cantonese outpost speaks both to the high-tech, industrial character of the bustling metropolis, while remaining true to the brand's core tenets of bright elegance and dramatic decor.
Organized around a central decorated pillar, the store's design follows a linear structure, carrying guests either towards the main counter or the dining zone. Above, a fantastical, folded series of perforated arches marry form and light in a perfect reflection of Lady M's aesthetics. The interwoven composition of the ceiling takes full advantage of the height, generating a sublime architectural backdrop to the gastronomic experience.
On the ground, both interior and terrace seating offer varied settings for guests to enjoy, divided into diverse spaces that blend material, transparency, lighting, and furnishing into intimate, picturesque scenes. From the smallest details to the large scale, the design for Lady M in Shenzhen aims to direct an unforgettable experience; a feast for the eyes and the spirit.