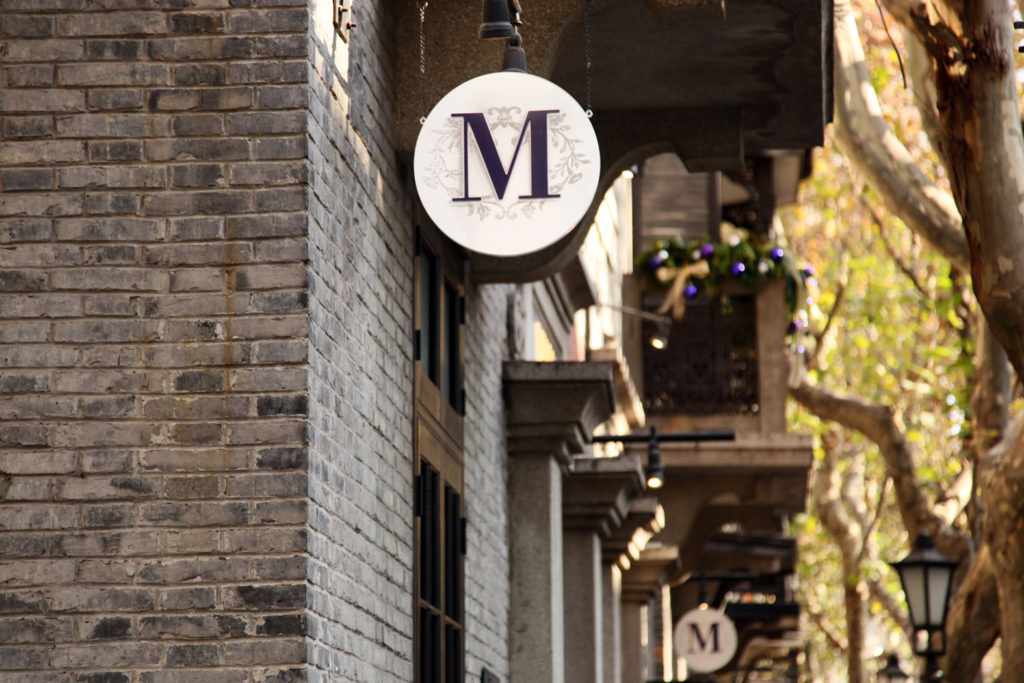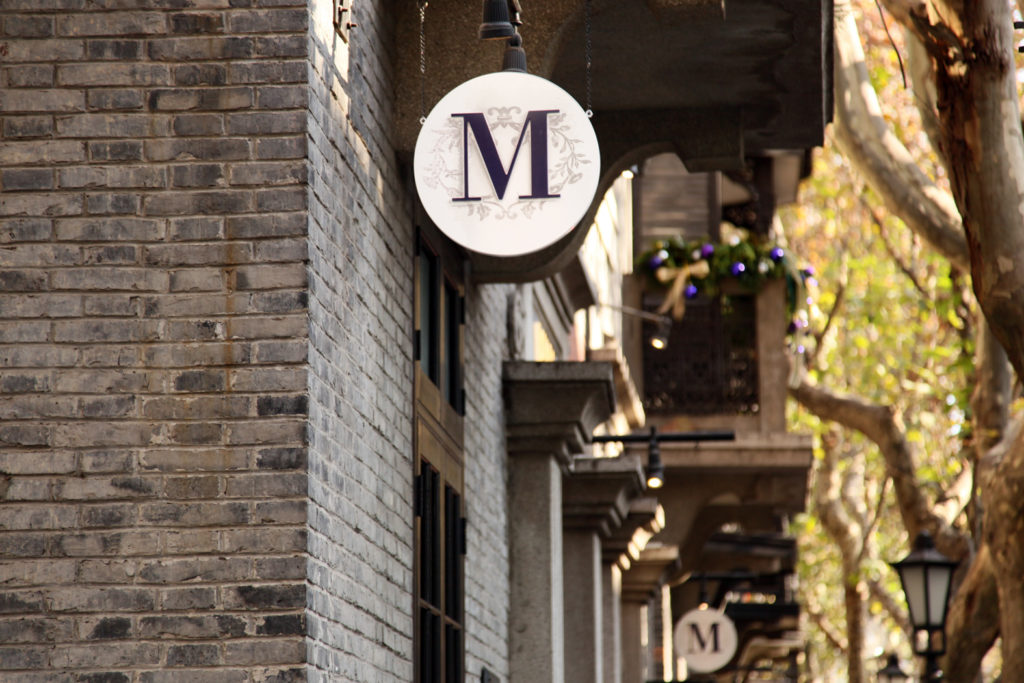 LADY M – XINTIANDI 上海新天地旗舰店
Date: 2017
Type: Flagship Cake Store
Site: Xintiandi, Shanghai, China
Status: Completed
Lady M上海新天地的旗舰店的灵感风格源自兴盛于纽约和上海的ART-DECO艺术运动。通过精细几何曲线的巧妙运用让新天地标志性的石库门形象融入到品牌的极简主义中。
该设计还从重新诠释着这个历史建筑群独特的优雅气质。形式、材质以及灯光之间的交织呼应,让顾客们在沉迷于闻名全球的千层蛋糕之前,首先体验到品牌以及场地所蕴含的多层次的历史感。
通过特别定制的ART DECO风格的大门,一个高而明亮的一层空间展现在客人面前。在这线性的空间里,满墙的白色大理石以及突出的拱形天花衬托出整个吧台展示区,为正中央的精致甜品提供最适宜的展示环境。
在一楼的后部,是通向二楼的楼梯,这个水晶般的通道引导客人去楼上更加明亮宽敞的就餐区。这里精致的金属镂空造型、反射着窗外景色的银镜、美术馆一般简洁而泛着阳光的天花唤起人们对新天地建筑风采的回忆,让整个店铺在郁郁葱葱的树冠之下犹如花园一般。在另一扇门后隐藏着VIP室,闪烁隐匿,为特殊活动所准备。这里的阳台上可以俯瞰繁闹的上海街角,可以目睹过去与现在在历史的长河中交汇。
Lady M's flagship store in Shanghai's Xintiandi takes inspiration from Art-Deco, an artistic movement which flourished in New York and Shanghai, thus bridging Lady M's hometown with its newest location in China.
The design also takes cues from the elegant architecture of its unique site by merging the subtle curvature of Xintiandi's signature doors with the patisserie brand's minimalist, pure visual identity. Through a marriage of form, material, and light, the design invites customers to walk through and experience layers of history before indulging in the delectable layers of the world-renowned Mille-Crepes cakes.
In the narrow space, a monumental lower level with marble walls and swooping arches houses the counter and display area. Walking through Art Deco-inspired doors, guests will discover a room with high-ceilings, luminous and bright, well-suited to presenting the intricate confections in their best light.
At the rear, a jewel-like stairwell leads up to the second floor, a crystalline passage guiding customers to a lighter, airier space for dining above. Here, delicate metal frames and mirrors also recall Xintiandi's architectural influences in a quiet garden-like space among the lush tree canopy shading the street below. Behind another door, the VIP room for special events is a scintillating hideaway, its balconies overlooking a busy Shanghai street corner; a place where past and present converge.